Kutija za zvučnu izolaciju DECIBEL AL®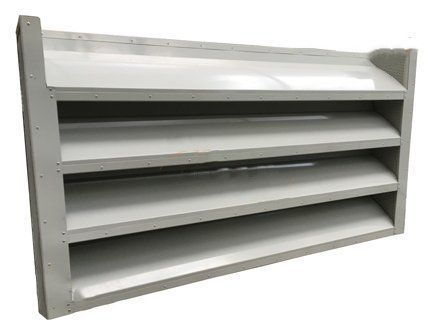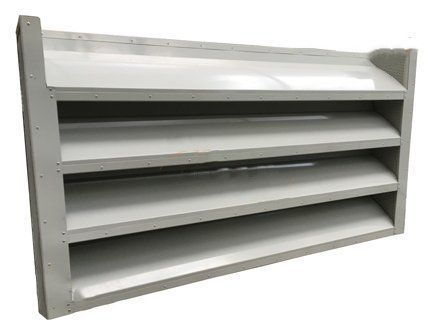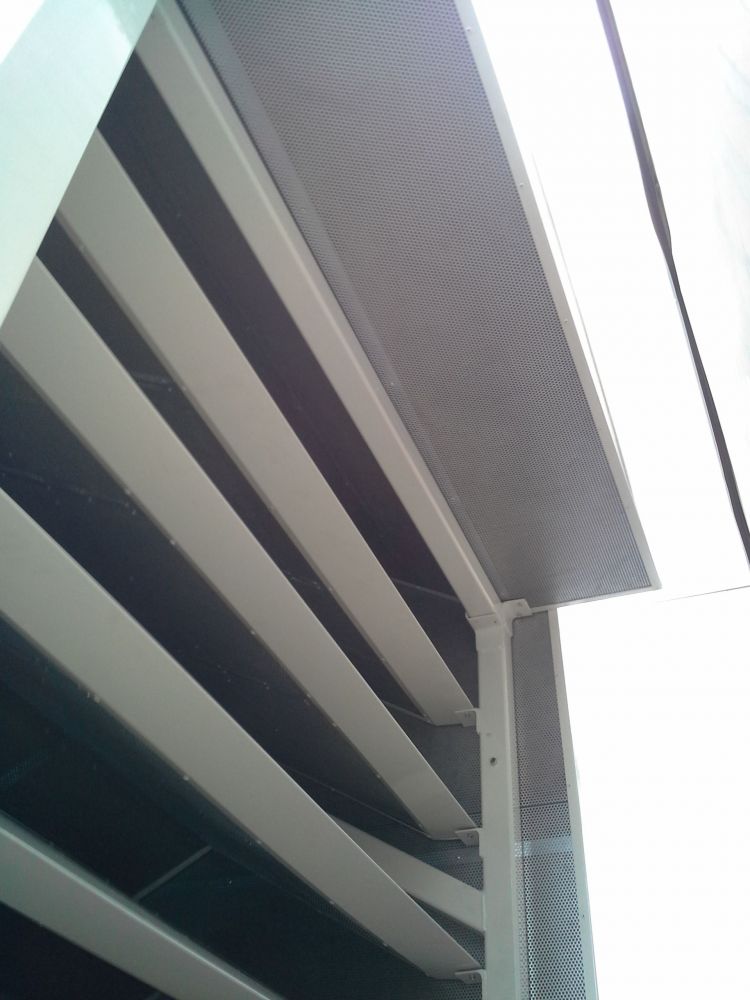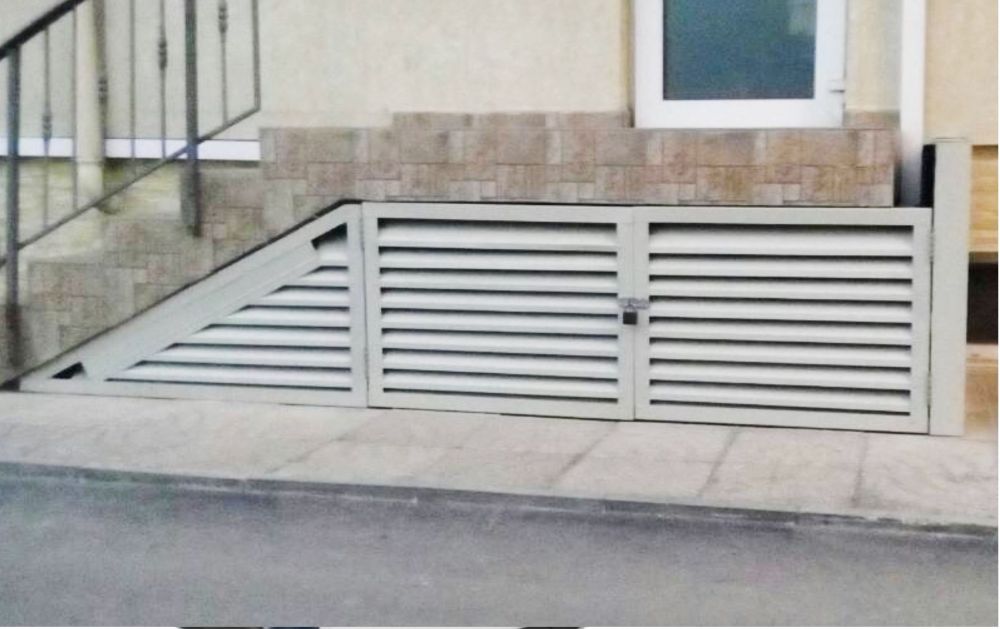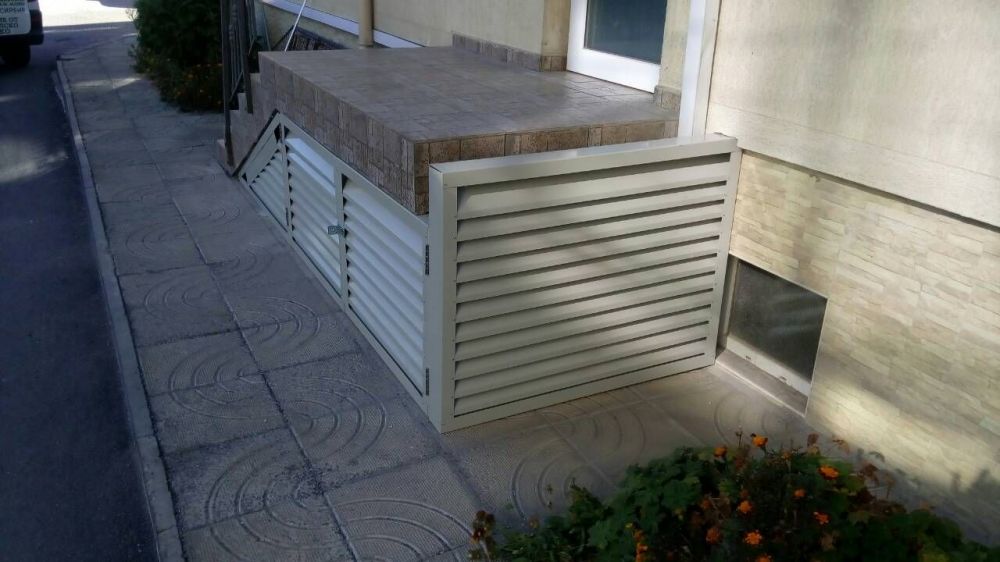 Vazdušna buka
Prilagodljivo
Zagarantovani rezultati
Unutrašnja upotreba
Napravljeno u EU
Spoljašnja upotreba
Zvučna izolacija
Vodootporno
Otporno na vremenske uslove
DECIBEL AL® 300 i DECIBEL AL® 600 su jednostruki sistem za prigušivanje. Žaluzine su izrađene od čeličnih limova, ispunjenih materijalom koji apsorbuje zvuk i jednostranog poklopca perforiranim limom.
Standardne veličine kutije su 300 x 1000 x 1000 mm. ili 600 x 1000 x 1000mm. To olakšava ugradnju atenuatora na fasadne otvore ili obešavanje na metalnu konstrukciju nosača. Takođe se mogu čuvati kao samostalni prigušivači zidova ekrana. DECIBEL AL® 300 i DECIBEL AL® 600 se uglavnom koriste u mašinskim prostorijama, otvorima za ventilaciju, prostorijama generatora električne energije, kotlarnicama, rashladnim tornjevima ili bilo kojim drugim industrijskim ili HVAC sistemima.
DECIBEL AL® je napravljen od pocinkovanog ili u prahu presvučenog metalnog okvira i modularnih delova, uključujući prednje ploče izolirajuće zvuk i apsorbuju zvuk. Krila su izrađena od pocinkovanog lima sa završnom obradom od perforiranog lima i ispunom od materijala koji apsorbuje zvuk.
DECIBEL AL® zvučno-izolacione žaluzine dizajnirane su za situacije u kojima moraju velike količine vazduha
protok kroz rešetku i gde je prostor za ugradnju ograničen. To uključuje kućišta, napajanja i sisteme za hlađenje / grejanje.
Postoje dve standardne veličine DECIBEL AL® zvučno izolacionih roletni (300 i 600), svaka sa svojim svojstvima u pogledu zvučne izolacije, dubine ugradnje i zapremine vazduha. DECIBEL AL® se takođe može proizvesti u nestandardnim veličinama.
Standardne dimenzije DECIBEL AL®

300 х 1000 х 1000 mm.;
600 х 1000 х 1000 mm.;

(Nestandardne dimenzije su dostupne na zahtev)

Materijal:

Galvaniziran čelik;
Perforiran lim;
Akustičen materijal koj apsorbira zvuk;
Aluminium.

Završna obrada i boje:

u RAL-u

Svojstva:

Otporan na kišu i sneg

Mala dubina ugradnje

Lako se instalira

Instalacija:

Direktnim pričvršćivanjem vijcima ili na ugradnom okviru;
Specifičnosti instalacije određene su tehničkim karakteristikama projekta.
Performanse DECIBEL AL®
Aerodinamičke performanse DECIBEL AL®300
Statički pad pritiska (N / m2)
2,8
11,3
26,2
46,3
72,3
99,2
142,6
185,1
Brzina lica (m / s)
0,5
1
1,5
2
2,5
3
3,5
4
Akustične performanse DECIBEL AL® 300
Srednja frekvencija oktavnog opsega (Hz)
63
125
250
500
1000
2000
4000
8000
Gubitak u prenosu (dB)
7
8
11
13
19
19
15
14
Aerodinamičke performanse DECIBEL AL® 600
Statički pad pritiska (N / m2)
5,4
21,6
50,9
90,7
147,9
208,2
283,6
357,5
Brzina lica (m / s)
0,5
1
1,5
2
2,5
3
3,5
4
Akustične performanse DECIBEL AL® 600
Srednja frekvencija oktavnog opsega (Hz)
63
125
250
500
1000
2000
4000
8000
Gubitak u prenosu (dB)
8
10
13
25
32
34
29
30
Preuzmite