Akustični tretman koncertnog mesta, Švajcarska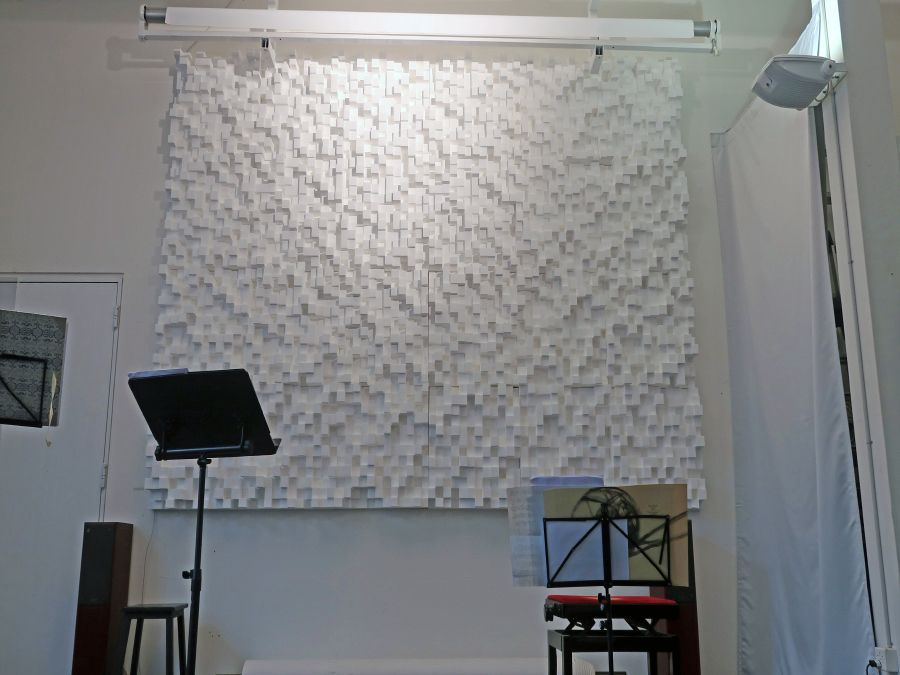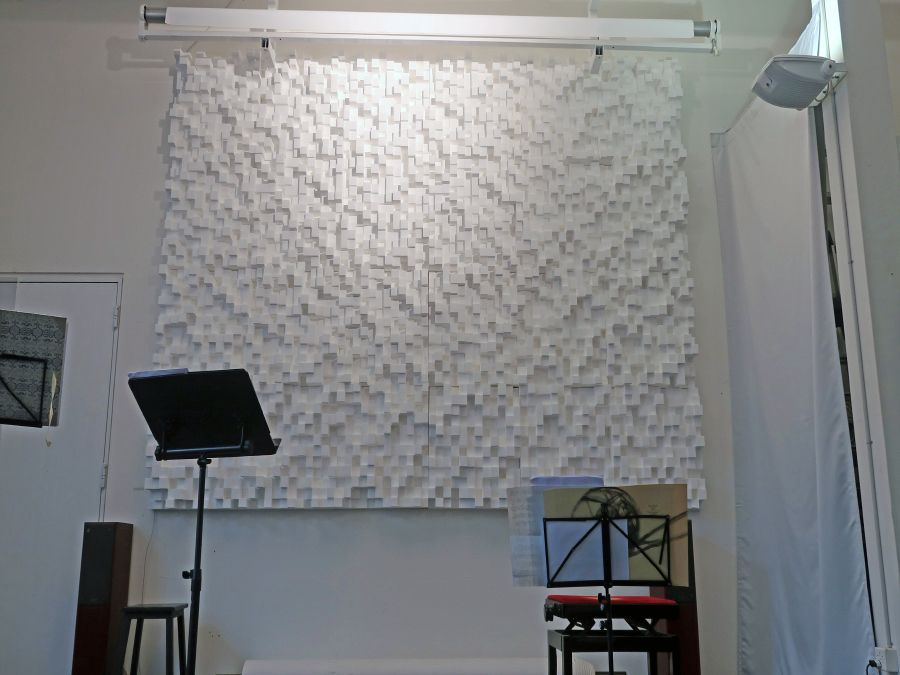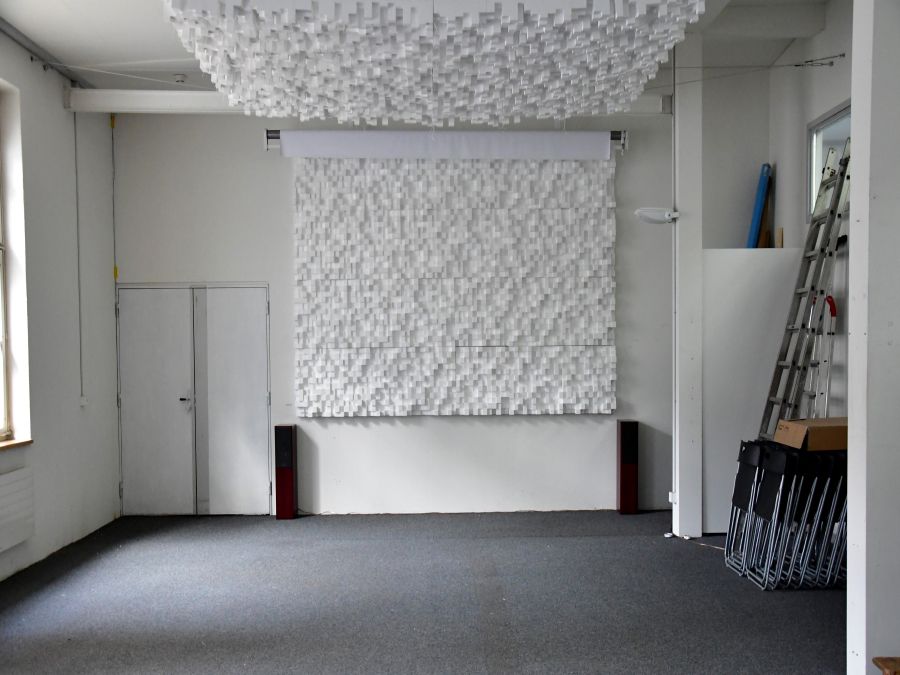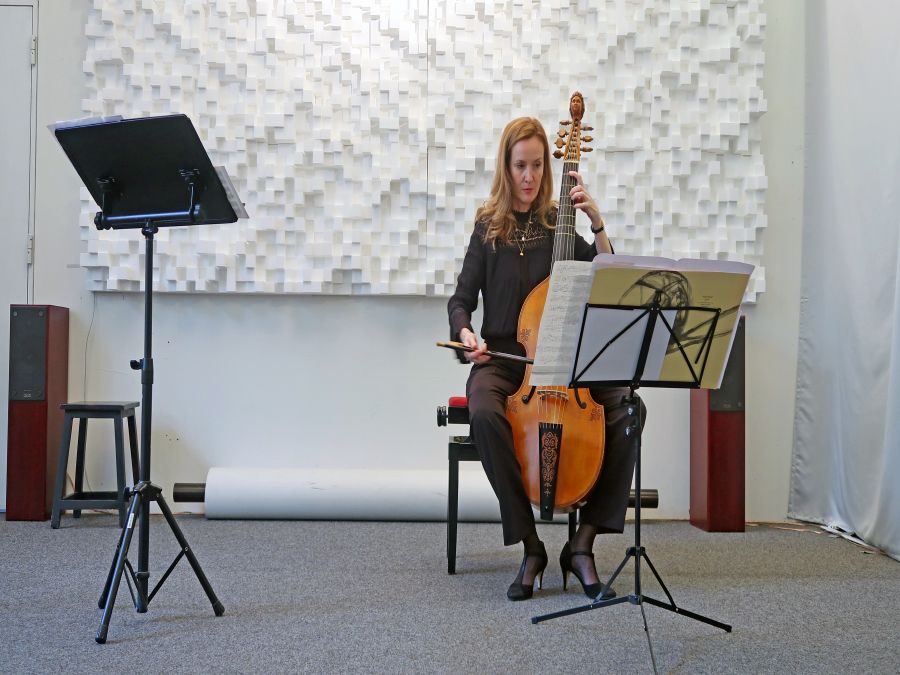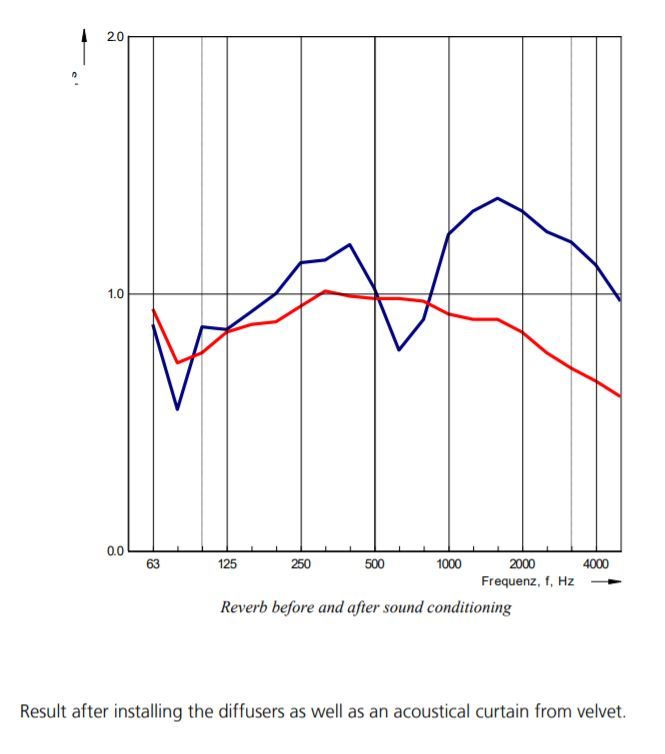 PONEDELjKOM U SEDAM je umetnička serija u Biel-u, gde se svake godine prvog ponedeljka u mesecu u 19 časova održi šest do osam događaja. Produkcije uglavnom pokrivaju muzička područja i predstave poput čitanja, plesa, pozorišta itd.
PONEDELjKOM U SEDAM je mesto za direktno iskustvo umetnosti zbog svog formata i intimnosti. Veče omogućavaju zainteresovanim posetiocima da imaju blizak kontakt sa umetnicima. Stoga je akustično okruženje mesta od najveće važnosti.

U čemu je bio problem? Mesto je zahtevalo korekciju nekoliko aspekata loše akustike sa niskim budžetom, ali efikasnim rešenjem.

Šta je bio cilj? Poboljšanje akustičke percepcije i stanja duha za umetnike i publiku. Da bismo to uradili, morali smo da eliminišemo režime, izravnamo krivulju odjeka, povećamo "dobra akustična mesta" u prostoru za sedenje publike i eliminišemo lepršanje.

Šta je bilo rešenje? Zajedno sa lokalnim i iskusnim savetnikom za akustiku u Švajcarskoj, DECIBEL je obezbedio Skiline Diffuser panele, u beloj boji. Skiline Diffuser je trodimenzionalni difuzni panel koji se obično primenjuje na zidove ili plafone, pružajući dvostruku difuziju na vertikalnoj i horizontalnoj ravni u sobama za slušanje. Radi na visokim frekvencijama, ocrtavajući i pojašnjavajući zvuk.

Rezultati: Nakon instalacije zvuk u sobi postao je čist i proziran. Muzičari se ugodnije čuju. Što se tiče publike, približno 50 mesta (25 u to vreme zbog ograničenja COVID-a), zvuk je dobro raspoređen, vrlo ujednačen i lokalizacija je odlična - nema "loših sedišta" koja bi mogla čuti nastup. Kriva odjeka postala je prilično ujednačena i što je najvažnije više nema uznemirujućih zrcalnih refleksija. I muzičari i publika uživaju u muzičkim performansima i drugim kulturnim događajima u boljem akustičnom okruženju.

Za sve dodatne informacije kontaktirajte nas na office@decibel.co.rs